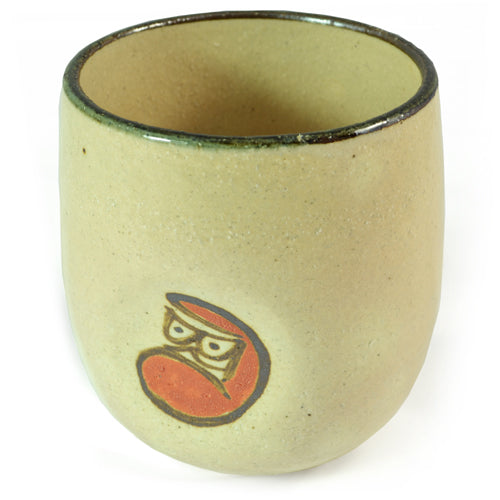 Sold Out

Ceramic Cup with Daruma Character
$51
This product is unavailable
This attractive stoneware cup is crafted in Japan. The Cup has a 'wheat' coloured glaze, with a dark green rim, but most notably it features a cute Japanese character known as Daruma. Daruma was a monk that travelled from India to china 1000 years ago, where he founded the Zen school of Buddhism. He is often depicted with wise, bulging eyes. In Japan today, the character brings good luck.
Cup measures 9 x 9 x 10cm
MATERIALS
100% ceramic
ORIGIN
Made in Japan
DELIVERY
All orders are dispatched within 24 hours of purchase. Worldwide shipping is available.
RETURNS
If for any reason you're not happy with your order, feel free to return your item to us for a full refund within 28 day's of purchase. See our
Delivery & Returns
page for full details.
Our prices include tax and duties to Europe if the total order value is below 150 Euros (you won't be charged any additional taxes or duties when you receieve your shipment). Please note: orders above 150 Euros may incur additional taxes and duties at import. Please see our
Delivery & Returns
page for full details.




Worldwide shipping available



Need help - contact us