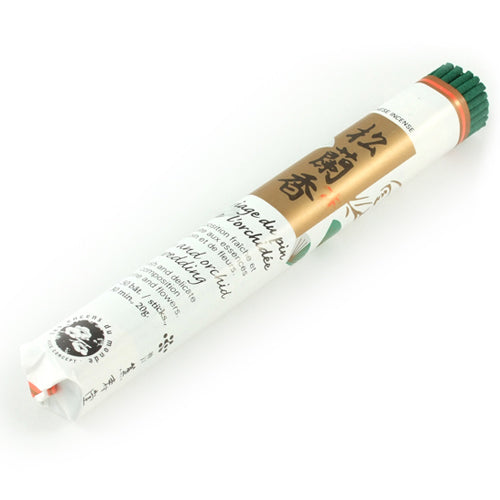 Pine & Orchid Wedding
$10
Using only natural ingredients, this traditional Japanese incense from Kunjudo is a sublime blend of Pine & Orchid. A true marriage of aromas, perfect for creating a relaxing atmosphere. The pack comprises of approximately 50 x 13.5 cm incense sticks, each lasting for around 30 minutes.
MATERIALS
Natural ingredients
ORIGIN
Japan
DELIVERY
All orders are dispatched within 24 hours of purchase. Worldwide shipping is available.
RETURNS
If for any reason you're not happy with your order, feel free to return your item to us for a full refund within 28 day's of purchase. See our
Delivery & Returns
page for full details.
Our prices include tax and duties to Europe if the total order value is below 150 Euros (you won't be charged any additional taxes or duties when you receieve your shipment). Please note: orders above 150 Euros may incur additional taxes and duties at import. Please see our
Delivery & Returns
page for full details.




Worldwide shipping available



Need help - contact us